Mix and match at your next burger party with these fritter ideas from beer-battered onion rings to pineapple-sweetcorn patties. Unexpectedly freezer-friendly ingredients for quick flavour and textural boosts and easy entertaining. Top pics will be featured.
Good Food: Gluten-free recipes - Good Food Guides - Google книги
Follow us on Instagram. Home Recipes. Previous slide DIY high tea: recipes for scones, cakes and sandwiches Next slide Our favourite jaffle and toastie fillings. Our best strawberry recipes Contains: This article contains a photo gallery. Our favourite jaffle and toastie fillings Contains: This article contains a photo gallery.
How to cook crispy-skinned fish like a chef Contains: This article contains a photo gallery. Step-by-step: How to peel and chop an onion like a chef Contains: This article contains a photo gallery.
How to make the best brownies ever, plus recipes Contains: This article contains a photo gallery. One-tray wonders: 26 tasty tray bakes Contains: This article contains a photo gallery. Our best ever chocolate chip cookie recipes Contains: This article contains a photo gallery. DIY high tea: recipes for scones, cakes and sandwiches Contains: This article contains a photo gallery. Beyond beans: How to get enough fibre when you have a food intolerance Contains:. Miguel Maestre's perfect paella Contains:.
Is this Ottolenghi chocolate cake the world's best?
Gluten-free dinner recipes
The chicken-and-mayo filling gets extra zip from honey mustard and is mixed with chopped green apples, walnuts, and dried cranberries. Vegan banana muffins are a great way to get healthy fruit into kids.
The Most Fool-Proof Macarons You'll Ever Make
Make them with or without walnuts and feel free to toss some vegan chocolate chips into the batter. This creamy potato and ham soup with cheese is like eating a stuffed baked potato in a bowl. Fill kids' thermoses with the rich and filling soup, which—along with some crackers—makes an excellent school lunch on colder days. Tender chocolate chip banana bread packed with plenty of healthy fruit is a lunchbox snack kids will love.
Give them a special treat by packing slices along with an orange or apple to keep their meal balanced. This vegetable fried rice with spinach makes a healthy, meat-free thermos lunch idea for busy kids. You could also add some diced marinated tofu and any other vegetables you usually toss into a stir fry.
A Greek salad has plenty of bright, crunchy veggies, plus salty black olives and creamy feta cheese, all dressed simply in a drizzle of olive oil and oregano. Little ones will gobble up these crescent roll pigs in a blanket. Be sure to add extra for sharing and pack them along with little containers of mustard and ketchup for dipping. Deli-style turkey breast and honeyed ham slices are layered onto a whole-wheat tortilla wrap with Dijon mustard and some greens, then rolled up for an easy ham and turkey wrap.
Slice it into pinwheels if you like! Kids love this mini cucumber and cream cheese sandwiches recipe, which can be cut into long "finger" shapes or any other shapes for their lunchboxes. Fire up your crock pot on the weekend to make this beefy macaroni and cheese for thermos lunches. It's easily made with inexpensive grocery store ingredients, including lean ground beef, prepared cheese sauce, condensed soup, canned tomatoes, and elbow noodles.
Three kinds of beans provide this Tex-Mex vegetarian crockpot taco soup with plenty of protein and the seasoning mix gives it the familiar taste of their favorite Mexican food. Skip the cheese and sour cream toppings to keep it vegan. This smooth and creamy perfect tomato soup in a thermos makes a great lunch for kids on cooler school days.
It's easily made with canned and fresh tomatoes, canned broth, onion, carrot, and simple seasonings. Float some goldfish crackers on top for a whimsical surprise! Fresh mozzarella —or in kid-speak, "squishy cheese"—is added to juicy sliced tomatoes and fresh basil leaves in this simple olive oil-dressed Caprese salad. You can use the recipe to make sandwiches or add some chopped iceberg lettuce to make it a container salad.
Cooking Tips 101: How to Use Quinoa Flour for a Delicious Treat
Gluten-free kids will be the envy of their friends at lunchtime when you send them to school with this rich and creamy gluten-free macaroni and cheese in their thermos. Amaranth flour is the secret to the thickened four-cheese sauce. Bake them quickly in the morning and send them off with little containers of sour cream and salsa for dipping. Waffles for lunch!
3 Reasons to Register
Sneakily healthy waffles have canned whole kernel corn inside for extra nutrition. Wrap in foil to keep warm and add a small container of maple syrup that kids can pour on top of these corn waffles before digging in. Cold soba noodle salad is flavorful and fun for kids to eat, thanks to its chewy, nutty-tasting buckwheat noodles , carrots, cucumber, bell pepper, radishes, and green onions.
It makes a refreshing lunch on warm days. Mac and cheese is a kid-friendly lunch that's even more fun to eat when turned into cute little muffins! You bake the four-cheese mac and cheese muffins in muffin tins prepared with paper liners to create filling pasta bites that students can eat with their hands. Pack in an insulated lunch bag for school with some raw veggie sticks or whole fruit. Kids who like omelets will enjoy these Greek mini frittatas that you bake in muffin tins. Eggs , chopped fresh vegetables, and crumbled feta cheese combine with a few simple seasonings to make the tasty, handheld lunch bites.
Whip up a batch and pack with pita bread triangles and raw veggie sticks for dipping. Kids love stuffed potatoes and these twice-baked wonders are loaded with cheddar cheese and bacon for extra lunchtime goodness. You can also make this stuffed baked potatoes with bacon and cheddar cheese recipe ahead and refrigerate for up to three days. This hummus sandwich is so easy to make and a great way to sneak extra protein into vegan and vegetarian eaters at lunchtime. All you need is pita bread, store-bought hummus, and your kids' favorite crunchy vegetables. Kids get plenty of energy from a meaty crock pot hamburger soup you can make on the weekend in the crockpot, with ground beef, frozen and fresh vegetables, onion soup mix, canned tomato sauce, elbow macaroni, a little soy sauce, and Italian seasonings.
It doesn't take long to whip up this sweet and sour hot dogs lunch—the sweet and sour hot dogs are sliced and cooked in just 15 minutes. Vegan mayo and sweet pickle relish give the fluffy, protein-packed sandwich a great tangy taste and creamy texture. You can swap out the lettuce for other greens depending on what your kids prefer. This gluten-free and vegan Italian rice and beans can be made with just a handful of pantry ingredients for a great last-minute lunch idea on colder days.
This loaded taco salad with ground beef, refried beans, cheddar cheese, taco seasonings , and chunky tomato salsa features all of kids' favorite Tex-Mex ingredients. Add some tortilla chips for dipping! Use leftover cooked ham and your kids' favorite bread to make these easy ham salad sandwiches.
Celery and onion add a nice crunch to the filling, which gets some extra tang from a little yellow or Dijon mustard mixed into the mayonnaise. Mini flatbreads made with store-bought canned crescent dough and pizza sauce are easy for parents to whip up and don't have to be reheated since they taste great at any temperature.
Feel free to adjust the toppings for these mini pizza bites to suit your family's tastes. Vegan Hummus Avocado Wrap.
See a Problem?
Vegan Asian Rice Salad. Cheesy Meatball Bombs.
The Ultimate Avocado Toast.
Good Food: Gluten-free recipes (Good Food 101)
Good Food: Gluten-free recipes (Good Food 101)
Good Food: Gluten-free recipes (Good Food 101)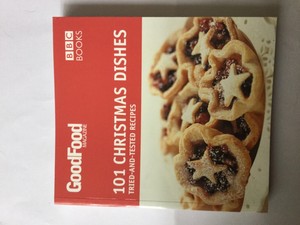 Good Food: Gluten-free recipes (Good Food 101)
Good Food: Gluten-free recipes (Good Food 101)
Good Food: Gluten-free recipes (Good Food 101)
---
Copyright 2019 - All Right Reserved
---